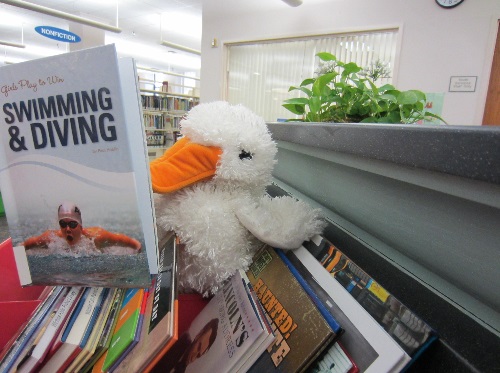 Welcome to the Youth Department at the Wichita Falls Public Library! We've got books for children of all ages: board books, concept books, picture books, easy readers, chapter books, nonfiction, biographies, audiobooks, and reference.
We also offer a variety of programming including storytimes, crafts, and special events.
Come by and browse for books yourself, or ask the Youth desk staff to help you find something, whether it's a book for a school report, a book to help your child learn new concepts, or something to read for fun!
Check out our rotating displays at the front of the library and in the children's section, and find out what we're up to by checking out our Programs for Kids page. Please contact the Youth Department at (940) 767-0868 Ext. 4243 for informational or instuctional needs.