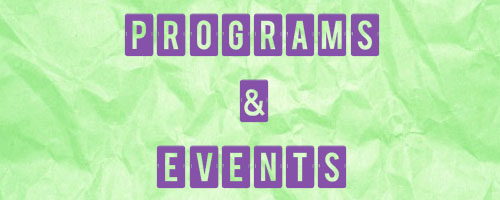 In addition to storytime, we offer other programs for children here at the Wichita Falls Public Library. We offer Winter and Summer Reading Programs to encourage children to read as well as many other programs throughout the year.  To see if we're offering any special events, please check our current calendar.
PIRATE SCAVENGER HUNT
Monday, March 17th
Begins at 10:00 AM (sign-in will start at 9:30)
Youth Department 
Learn the Pirate's Code as you use library resources to hunt for clues and complete activities, all in the hopes of becoming part of the Bookaneer crew! Prizes will be awarded at the end of the event. This program is for children ages 8-11 years old. Please pre-register at the Youth Desk, or call (940)767-0868 ext. 243 or 244. Space is limited so be sure to sign up soon! Registration will end Thursday, March 13th at 5 PM or as soon as the sign-up sheet is full.
YOUTH CRAFTS
Every other Tuesday
4:00 to 5:00 PM
Activity Room 
Make-it-and-take-it crafts!  Children between the ages of 2 and 10 are encouraged to stop by the Activity Room any time between 4:00 and 5:00 PM to make a fun craft and take it home!  Children under the age of 7 must be accompanied by an adult.
Storytimes
Please visit our Storytime page for detailed information about each of our sessions.