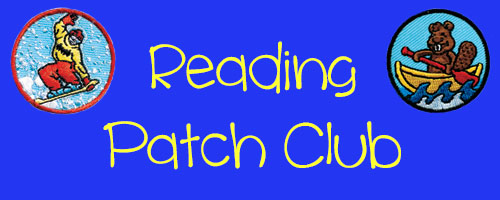 In order to promote reading as an ongoing pastime, the Wichita Falls Public Library is pleased to host the Reading Patch Club!
This year-round reading club is open to children through 6th grade.  Most patches are earned as children read books independently. However, we also offer two patches for children who are not yet reading alone.  Participants earn patches by reading books of a certain type or genre, and listing them in a log. This is a self-paced program, so you don't have to worry about a time limit! 
Children are encouraged to read books on their reading level -- the number of books required to complete a log depends on reading level. Suggested titles for various categories are available in the Youth Area. There are approximately 25 different patches to choose from, so there's sure to be one for your interests. Pick up a reading log at the Youth Desk and get started reading!
To see lists of recommended titles for many of our patches, check out our book recommendations!