Happy Birthday Flat Stanley!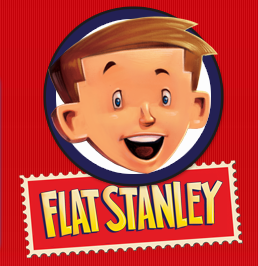 This January marks the 50th anniversary of the first publication of Flat Stanley by Jeff Brown. After being flattened by a bulletin board, Stanley uses his altered form to its best advantage. One of the best parts is he can now be mailed to friends and family for visits!
       Throughout his career Jeff Brown wrote five other Flat Stanley books. Though Jeff passed away in 2003, Flat Stanley's adventures continue in a new series entitled Flat Stanley's Worldwide Adventures and in his Easy Readers.
       Flat Stanley has traveled the world through pen pal programs and vacation photos between children and even adults! Visit the Youth Department to create your own Flat Stanley and see where you can go together! Do you want to see where Flat Stanley has been? Visit http://www.flatstanleyproject.com/ to view photos of Flat Stanley from all over the world and with many different people. He's also branched out into apps! Go to https://www.flatstanley.com/ to learn more about it.